Cake is defined as a sweet food made with flour, eggs, sugar and fat. According to this definition flourless gluten free chickpea cake is not a real cake as it doesn't include any flour or sugar. But I bet it is tastier than most of the standard cake recipes.
Actually, the role of flour is to help the soft dough become harder as it is exposed to heat. But flour is not the only ingredient that can be used for this purpose. I remember eating flourless carrot cake at one of my friend's home a few months ago and it was so delicious. Boiled and ground chickpeas serve the same function in this recipe. The result? Great!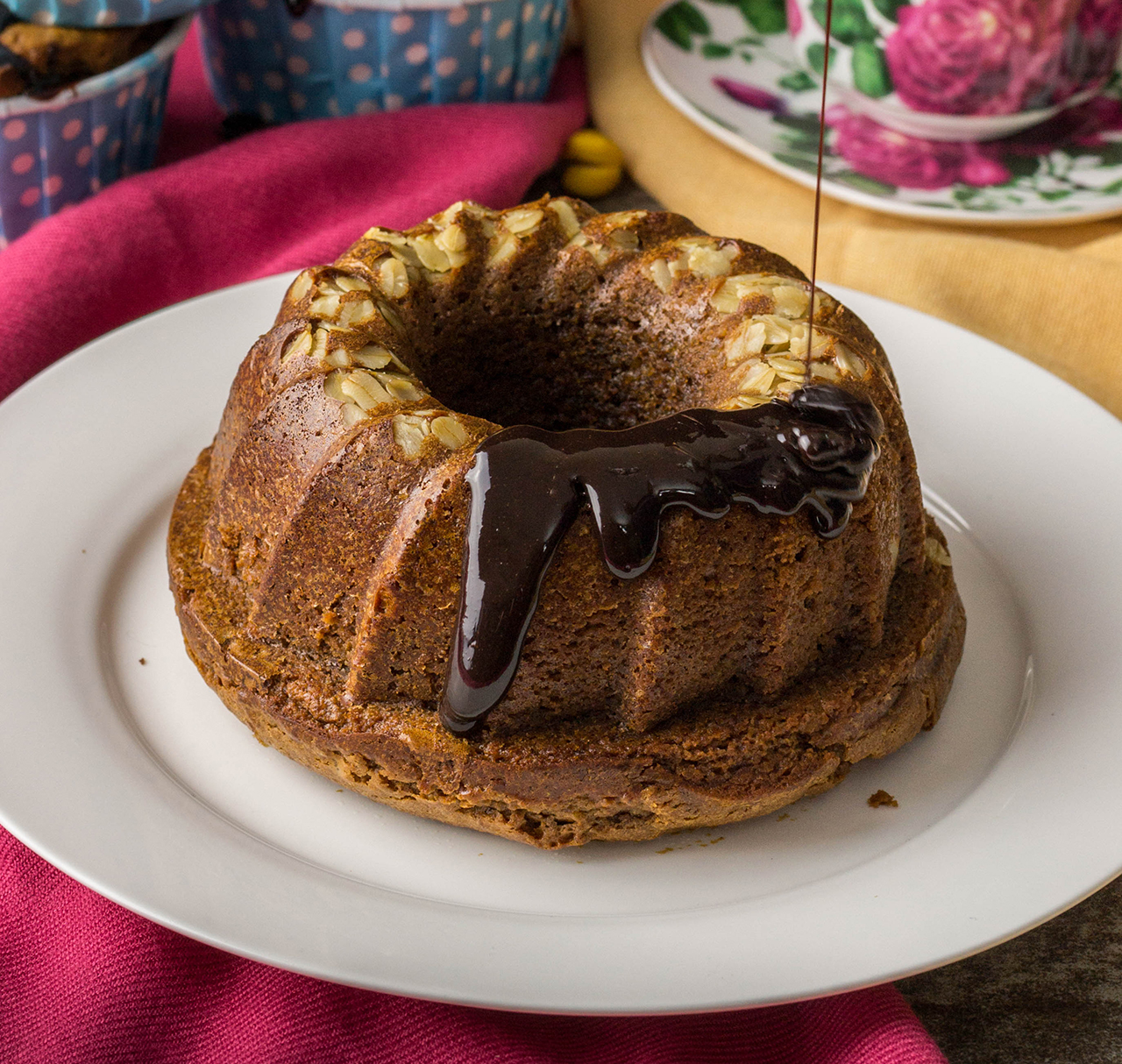 Just like you, I also read about why clean eating is important for a healthier and longer life. We all started to learn how sugar and flour may harm our body. That's not sweet news but if we consume less sugar and flour, we'll have better lives. But of course it's not easy to avoid these two basic foods in all our meals. What we can do is to avoid them if possible though not all the time.
Flourless gluten free chickpea cake is a good example of how you can avoid using flour in your cake recipes, but it isn't innocent at all! It has peanut butter and honey which are high in sugar content, yet at least it's better than using standard white flour. For a good texture, when you boil the chickpeas, be careful not to make them so soft. I put 3/2 cup chickpeas into 3 cups of boiling water and and took out the chickpeas after 25 minutes. Right after I took out the chickpeas, I kept them under some cold tap water and got rid of the skins (that took some 10 – 15 minutes).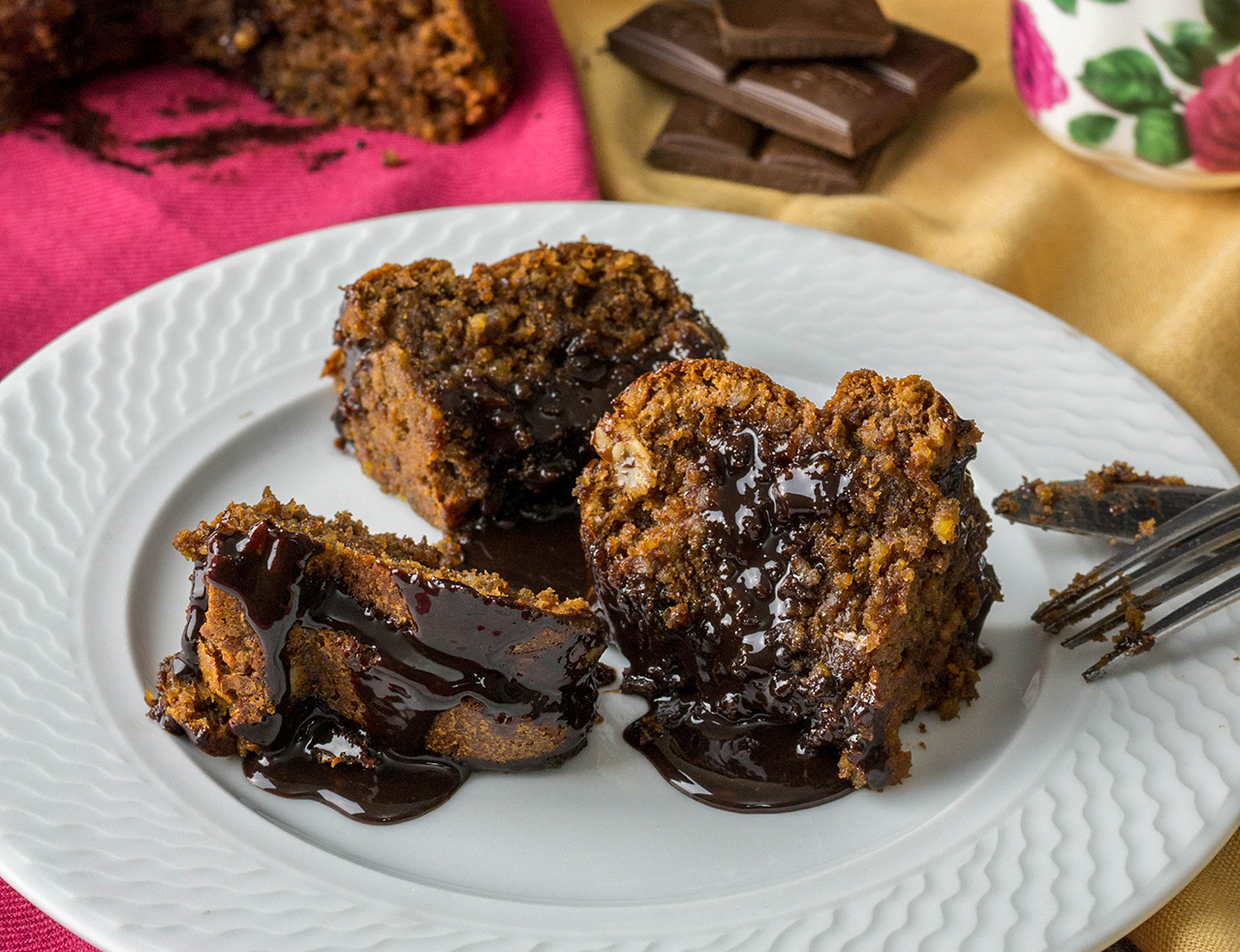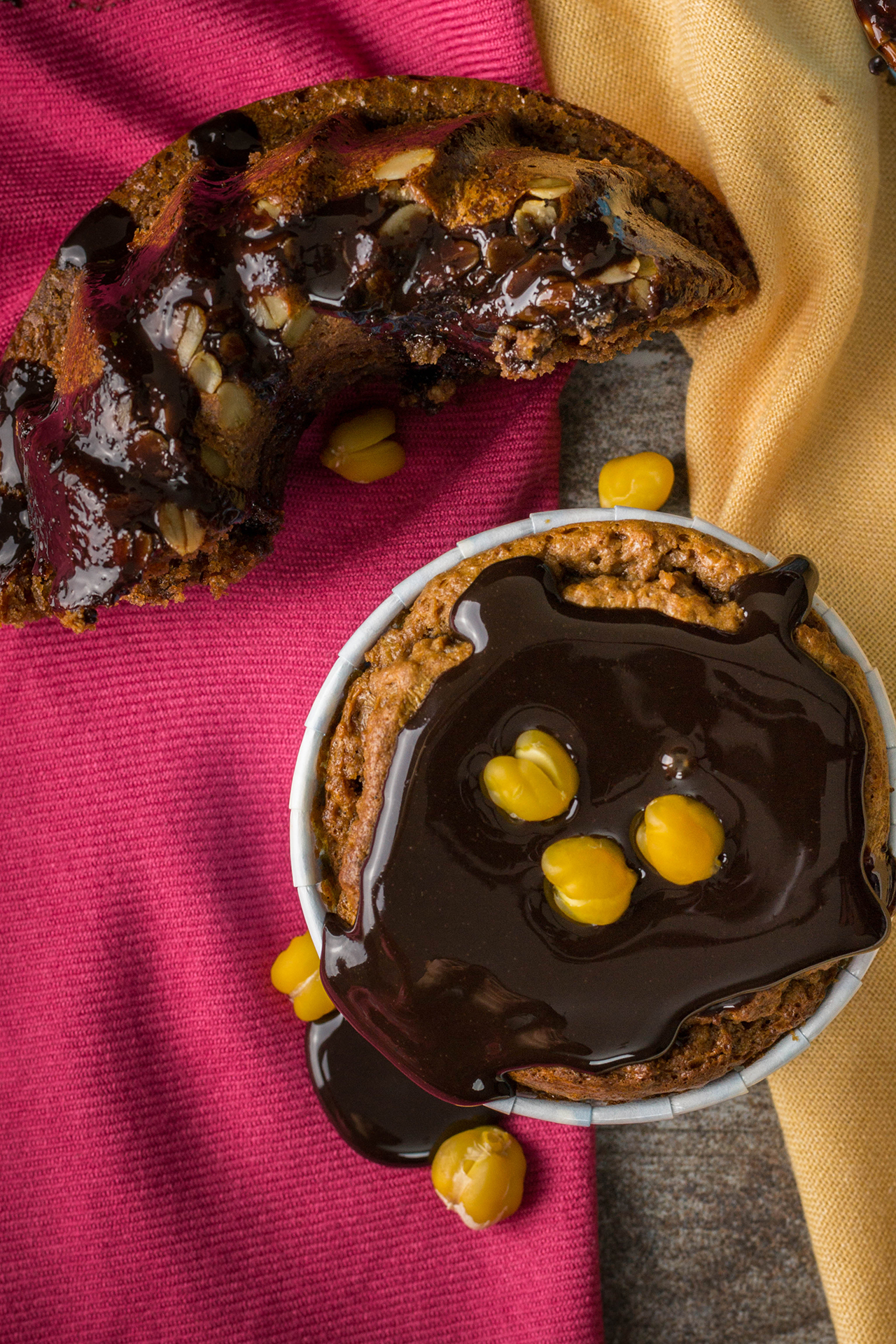 And here are the baking tips: I used a small silicone bundt pan (13 cm in diameter) and three muffin baking cups (my son likes it in muffin cups). You can use a larger pan or put them all in muffin cups. I took out the muffin cups at the 20th minute and baked the bundt pan for 5 more minutes. But if you bake it in one larger pan with no muffin cups, you may need to bake it a few more minutes.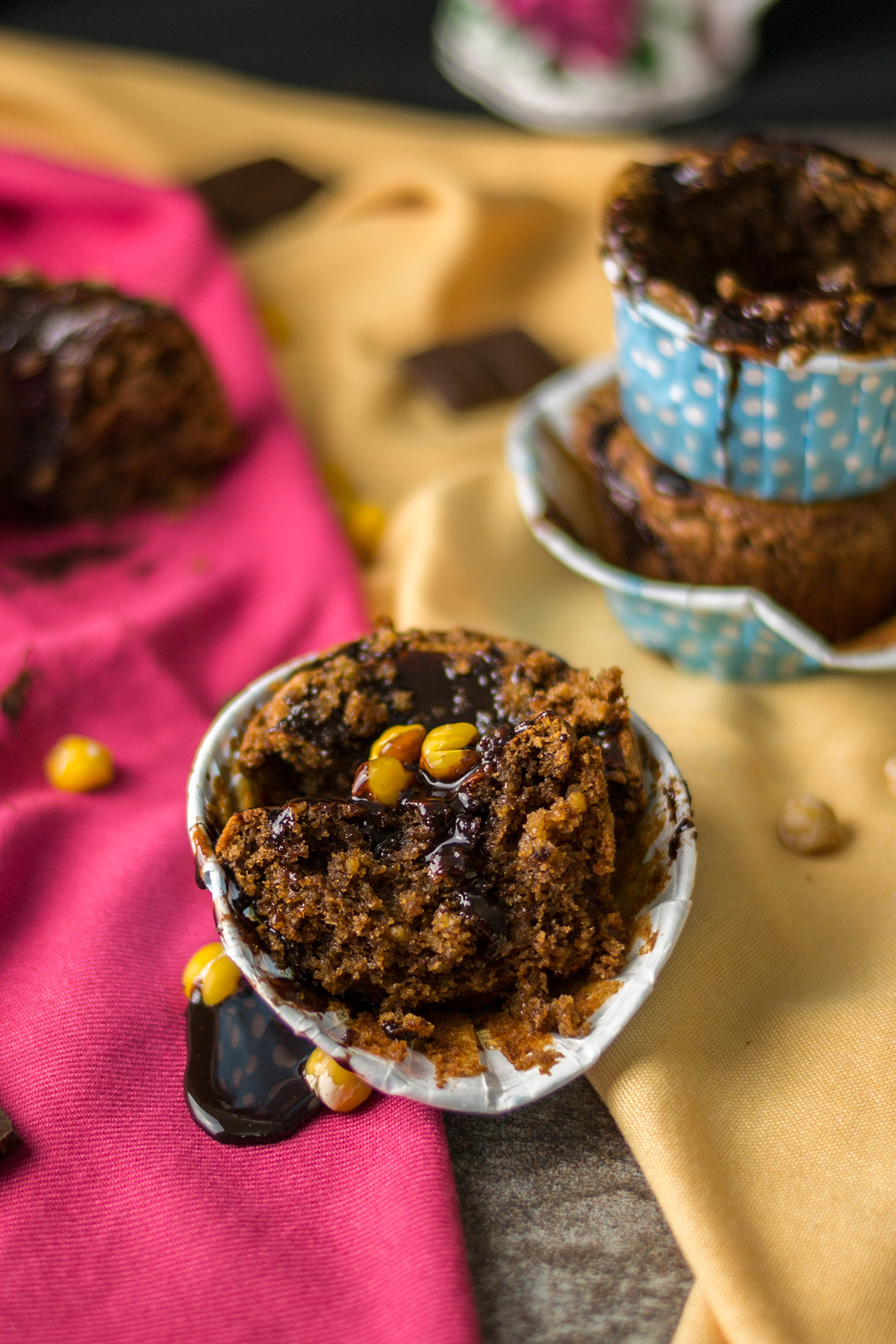 One more thing! You should be careful that the peanut butter and chocolate you use does not include gluten and you should use gluten free oatmeal. They are easily available in supermarkets.
Flourless Gluten Free Chickpea Cake
Flourless Gluten Free Chickpea Cake. A healthy and delicious cake for your kids and family.
1 hrPrep Time
25 minCook Time
1 hr, 25 Total Time
Ingredients
1 cup boiled and coarsely ground chickpeas
3/2 cup peanut butter
2 Oz gluten free bitter chocolate
1 egg
2 ½ tbsp sunflower oil
½ cup coconut milk
2 tbsp honey
¼ vanilla stick
1 tbsp baking powder
1 tbsp gluten free oatmeal
Instructions
Pre heat oven to 180 C / 355 F
Melt 2 Oz bitter chocolate bain marie
In a large bowl beat 1 egg with an electric mixer
Add the peanut butter and go on mixing
Add 2 tbsp sunflower oil, 2 tbsp honey, vanilla and ½ cup coconut milk and mix until well combined
Add the ground chickpeas, baking powder and melted bitter chocolate and mix until well combined
Grease the pan with ½ cup oil
Sprinkle 1 tbsp oatmeal to the bottom
Fill the pan with the mixture until 3/2 full
Bake for 20 minutes for the muffin cups and 25 minutes for the bundt pan
Top with gluten free chocolate sauce
http://rollingspoons.com/flourless-gluten-free-chickpea-cake/
All Rights Reserved - RollingSpoons.com